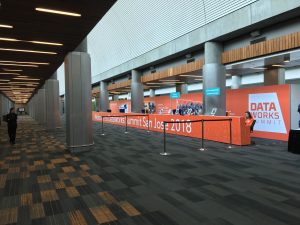 Managing a trade show can be challenging work, especially since you not only have to attract exhibitors to your show, but also juggle all of their needs and demands. They're going to have a lot riding on the success of their exhibits, after all. Fortunately, here at AES, we can help you run a successful trade show.
We will help you achieve your vision – We have the tools needed to help you make your trade show vision a reality, thereby putting you in the best position to succeed through exhibitor retention and growth on the trade show floor.
We will improve organization – Staying organized is essential to making sure that everything goes as smoothly as possible. Our turnkey solutions make it easy to stay organized throughout the entire process, from design to construction and from setup to teardown.
We will offer flexibility – Anything can happen over the course of a trade show, and will make sure that you have the flexibility to manage any issue that might crop up. We will constantly offer solutions over the course of the trade show that can improve your success, even if you need to pivot your trade show strategy at the 11th hour.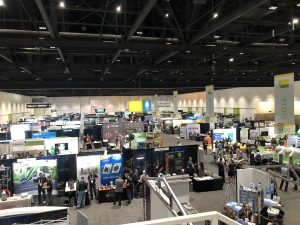 We will help you meet your deadlines – Time management is crucial when it comes to preparing for a tradeshow. Our experience and our processes help to ensure that your design ideas match with our production timelines so that your deadlines will be met.
We offer clear and constant communication – Communication is key when it comes to successfully set up your exhibit by the time the trade show kicks off. To make sure everything goes smoothly and that we're all on the same page, we strive to provide clear and constant communication, whether it's by phone, text, email, or smoke signals if necessary!
We offer extensive post-show reporting – You won't know how effective your show was without access to data to analyze. We will provide thorough post-show reporting so that you can pinpoint exactly what worked and what didn't.
With over 30 years of experience, we have built a reputation for our competitive and transparent pricing as well as personalized service. Inquire about our trade show services and how we can help you achieve your vision by contacting us at AES today.