7 Tips to Successfully Ship Your Trade Show Exhibit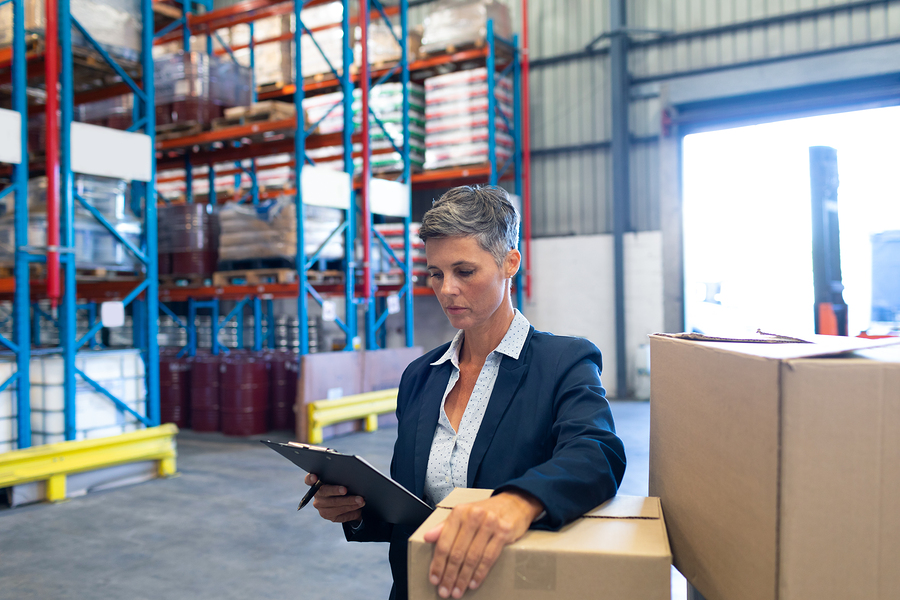 From start to finish, successfully executing a trade show exhibit is no simple feat. The complexities of marketing plans, booth staffing, and presentation models should not be overlooked. But none of that matters if your trade show shipment doesn't arrive to its intended destination on time, intact and within your budget.
So, before you set aside your exhibit checklist as "COMPLETE," make sure that you've chosen the best carrier possible to ship your trade show exhibit materials.  Making the wrong choice could be devastating, both in inconvenience and in financial burden, for your company if you don't.
To help give you peace of mind as you prepare to ship your next trade show exhibit, here are seven tips to pay attention to make the shipping and handling process more manageable.
1. Start by Choosing the Proper Shipping Carrier
One of the hard lessons that many exhibitors have had to learn is that shipping a complete trade show exhibit is NOT the same as shipping a package across the country. The total weight of the freight, the quantity, and value of the materials, and the delicacy of some items make the process far more complicated. In addition to these shipping specifics, there are also deadlines to meet, shipping policies to review, and handling processes upon arrival to outline.
Not every shipping broker is equal. Ask around. Request customer referrals. Look for carriers that generate a significant part of their income from trade show shipments. Ask what their policies are if freight is damaged in transit. Ask about Declared Value.  What is the shipper's availability like for questions and concerns that might arise? Do your research before shipping your exhibit materials. And when you find a carrier that you like, stick with that company. This will help you develop an established relationship that will prove extremely beneficial down the road.
2. Document Everything Thoroughly
Be sure to supply your shipping carrier with a detailed spreadsheet of all related information pertaining to your shipment. Having detailed information will help the company you choose properly track your materials and allow you to have confidence knowing exactly what you're shipping and where you're shipping it to. Information to include should be:
A detailed list naming the items being shipped
How many items/boxes/crates/pallets are included?
What are the total dimensions and weight of your shipment?
What is the full name of the trade show and where is its address?
What are the show dates? What are the move-in/move-out dates? Are the dates targeted?
Does the venue have a loading dock available and are there multiple delivery sites to be aware of?
Will your carriers need specialized equipment for loading and unloading your exhibit materials?
What is your booth number for the event?
Outlining these types of details will help keep the shipping process streamlined and will help minimize the chance of errors or shipping problems occurring.
3. Choose Your Shipping Destination
This might seem like an obvious consideration, but it does involve more than writing down an address. In the trade show world, exhibit managers can either ship their materials to an advance warehouse or directly to the show site. Each location comes with its own benefits and concerns to consider when choosing a shipment destination. Take time to carefully examine the cost-saving benefits, limitations, dates of acceptance, and risks of each destination to determine which is the appropriate location for your upcoming trade show.
4. Clearly Define Your Deadlines
It's important that your shipping carrier knows all of your unloading and loading deadlines for the trade show from the start. If a deadline is missed, the location can either deny acceptance or reroute your shipment to another destination. This could cost your organization additional time and financial resources to compensate for the delays. Because there are numerous factors that could cause delays in transport, be sure to adjust your timelines to allow for possible delays or shipping errors.
5. Be Realistic with Your Shipping Expense Estimates
Transportation costs can make up a significant portion of a company's exhibition budget- usually anywhere from 10 to 15 percent. But in reality, the shipment of trade show exhibits can have additional costs or fees associated that might not be anticipated. Shipment fees can vary based on size and distance traveled. Rates may vary depending on the carrier. Material-handling and installation costs can also affect final shipping totals. Note that Transportation and Material Handling are two different services.  There are numerous other fees that could be incurred along the way, so be sure to talk to your carrier and service contractor in advance concerning these potential costs and ask for a detailed breakdown of what to look for.
6. Check Your Shipping Labels
Believe it or not, simple labeling mistakes cause a significant number of trade show shipment errors each year. Be sure to remove any shipping labels left intact on your shipping containers from previous exhibitions. Make sure all freight containers are properly labeled and ready for shipment. If you are shipping a pallet or skid, be sure to label each piece of freight inside the pallet/skid as well as a few on the outside.  If the shrink wrap breaks during transit, you'll want to be sure any loose pieces make it to the destination.  These simple steps will help ensure that your exhibit gets shipped to the exact location you intend it to go.
7. Make Sure Your Exhibit Materials are Insured
This final step is extremely important, especially if your freight is damaged over transport. If this is your first exhibit, you might assume that the shipping company would be liable for your freight if something were to happen to it while in their possession. In reality, most carriers will only cover a small portion of the value of your exhibit. This is called a "released value" and may fall somewhere between $.30 and $.60 per pound.
For an additional charge, you may be able to purchase additional coverage through the carriers themselves. However, your safest bet would be to contact your insurance company about purchasing a "door-to-door" all-risk insurance policy as a rider on your corporate insurance policy. In the unlikely event that something does happen, this will ensure that all your freight can be replaced in a timely manner.
By taking the time to carefully research and select your shipping broker, and by paying attention to the details of the shipping process, your organization can find peace knowing that your freight will be shipped intact and on time to its intended destination.
Choose AES Transportation For Your Trade Show or Exhibit.
Let AES Transportation assist in handling your Ground, Air, and Expedited shipping needs.
We are here to offer you the following services:
Time Critical – Any need, any speed, guaranteed
Standard Ground – The most reliable standard ground service in the Exhibit industry
Caravan Service – Conveniently transports your exhibit materials from show to show
Any Size Shipment – We have the ability to move everything from small packages to full truckloads at competitive rates
Sealed Exhibit – A safe, secure, guaranteed option to move your shipments and you only pay for the space you need
Convenience – Quotes, Tracking and Shipping Labels are available on site and the Service Desk.
Customer Service – Contact us anytime at 916-925-3976 or info@american-expo.com
Don't worry if you are a first time user with AES Transportation. We can establish competitive pricing for your inbound and outbound shipment right on the spot!
At American Exposition Services, we work hard day after day to provide the most comprehensive services for both exhibitors and trade show managers. With more than 25 years in the Trade Show Industry, our experience guides how we provide Shipping & Transportation services to exhibitors and trade show managers alike. Let us show you what peace of mind looks like today. Contact AES for your trade show exhibit shipment needs.