Rules for Success: Trade Show Regulations for a Smooth-Running Exhibition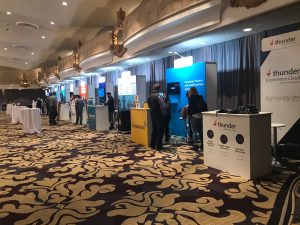 Trade show exhibitors know the challenges of planning, shipping, and executing a booth exhibit without a hitch. It's no simple feat. Exhibitors and their employers spend significant time, money, and effort planning out each and every detail of the exhibit, with high expectations of a profitable return-on-investment for their efforts.
One thing experienced exhibition managers understand is that there are lots and lots of rules that must be followed before, during, and after every show. There are so many rules in fact, that it can be easy to forget what they are, or which ones apply specifically to them. For rookie exhibitors who are new to the trade show industry, such exhibition regulations can be virtually impossible to remember.
To layout the guidelines clearly, there are multiple sources to be used as resources when planning for an upcoming exhibit. A trade show's regulations can be found in the prospectus, terms and conditions, booth-space rental contract and the exhibitor services manual. Keeping these documents on hand provides exhibitors with everything they need to know to have a great trade show.
Download IAEE's Guidelines For Display Rules and Regulations
To make it a bit simpler for any newbie exhibitors, or for those seasoned ones who just have a hard time keeping all of those regulations in check, here's a list of some of the most important guidelines to remember.
Outboarding and Suitcasing Are NOT Allowed
If you're unfamiliar with these terms, they refer to sales attempts and meetings that occur when and where they aren't supposed to, and by whom they aren't supposed to. Suitcasing occurs when outside businesses or individuals not associated with the tradeshow try to attract business from show attendees. Outboarding occurs when companies try to hold separate events or meetings outside of the exhibition hall to draw attendees away from the show floor.
They may attempt to use nearby hotel event or meeting rooms to lure prospective clients away from the trade show. If you think that you can draw business at these shows without going through the proper channels and paying the same fees as everyone else, think again. This is greatly frowned upon and trade show managers will do everything possible to deter such actions from occurring.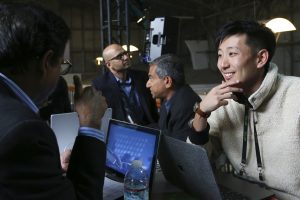 Exhibitor Trade Shows May Have Individual Rules to Follow
These rules may include but are not limited to: no helium balloons on the exhibition sales floor, no duct tape allowed, or limitations on noise levels at each booth. Exhibitors may even be restricted from using their own electrical cords or power strips. Will you be required to supply carpeting for your booth? And be sure to check on the show's rules regarding in-booth contests or prize drawings. The rules will likely vary from show to show.
Be sure to look at each trade show's rental contracts and terms & conditions to learn which rules you need to be aware of. Neglecting to follow these exhibition rules could result in hefty fines, or get you banned from future shows.
Stay in Your Booth
Known as a "confines of booth" clause, this part of your booth-rental contract restricts you from formally conducting any marketing or promotional activities outside of your designated booth space. Don't plan to roam all over the convention hall trying to hit up attendees with pamphlets, promo SWAG and other materials.
Keep Your Exhibit Dimensions within the Regulatory Standards of the Trade Show
Depending on the venue, there will be height regulations that your exhibit must follow. Whether your booth is labeled an in-line exhibit, perimeter in-line, or island exhibit will determine exactly how high your booth design elements can be. These height restrictions can vary dramatically, so look at your informational resources to determine the exact specifications allowed.
These dimensions also fall under the "line-of-sight" rule of thumb. Your fixtures and promotional features cannot obstruct the view of other exhibits. Trying to break this rule could cost you time and money trying to get your booth corrected before the next days' events.
Federal Regulations Apply at Trade Shows
Specifically, this rule exists in reference to the Americans with Disabilities Act (ADA) of 1990. This states that every exhibit present at a trade show must be constructed to allow for access from persons with disabilities. These specifications can be easily found through numerous resources and online sites. Failing to accommodate for ADA regulations could result in tens of thousands of dollars in fines.
Pay Close Attention to Trade Show Deadlines
Moving in and moving out deadlines need to be honored precisely. Individual booths are given time slots for unloading shipments, and they are given specified times for packing up and moving out after the show is concluded. Clearly communicate all of these deadlines to your shipping team to ensure that those deadlines are met. Failure to do so could cause you to lose your spot in line at the show.
Have Your Exhibit Insured and Have the Exhibitor Insurance Certificate Available
This rule is rather simple to understand. Insurance will cover your booth and its contents in the event of a problem during the show. Show management will need to see proof of your insurance coverage before the show.
Request a "Variance" if you need special accommodations
All of a trade show's rules exist to maintain order among the exhibitors and to help trade show events run smoothly and safely.
If you find that you need special accommodations for your booth that do not meet their rules, request a "variance" to have your needs reconsidered.
You may get an exemption to have that extra-large banner or specialized music playing at your booth. You won't know unless you ask.
This is not a comprehensive list of exhibition rules and regulations, but it does offer exhibitors a good idea of the types of regulations they can expect. Be sure to check with your trade show manager to discover a comprehensive list of rules to follow. By knowing the rules, and following them closely, you're more likely to have a trade show that goes off without a hitch.
For more than 25 years, AES has been helping both exhibitors and trade show managers execute successful promotions that connect presenters with their target audiences. We know the ins and outs of the industry and can help make your next trade show experience one to be proud of. Call us today for more information.